Tapis anti-fatigue
Melours Anti Fatigue Mat est un tapis simple, mais vise à réduire la pression physique pour les personnes qui se tiennent debout dans l'occasion comme bureau, cuisine, atelier, hôpital, bar. Notre tapis anti-fatigue peut aider les gens à réduire de 54,86% les pieds pressuare grâce à notre test. Dans ce site, une vidéo de la façon dont un œuf ne se cassera même pas nous le jetons au tapis du deuxième étage peut être trouvée, ce qui montre la haute qualité de notre tapis anti-fatigue.
* Les couleurs sur la photo ont été prises par la caméra, veuillez prendre les marchandises réelles en standard.





Size: 60cm x 45cm

Thickness: 16mm

Material: Rubber

Help to Reduce 54.86% Feet

Pressuare Through Lab Test






Anti Fatigue Mat

Anti-slip Traction On Up Side

Anti Fatigue Mat

Anti-slip Traction On Bottom Side






Anti Fatigue Mat

Beveled Edges for Safety

Anti Fatigue Mat

Soft And Comfortable Material






Anti Fatigue Mat

Water And Oil Resistant

Anti Fatigue Mat

Easy to Clean



For Home Kitchen Mat




For Office Standing Desk Mat




And More...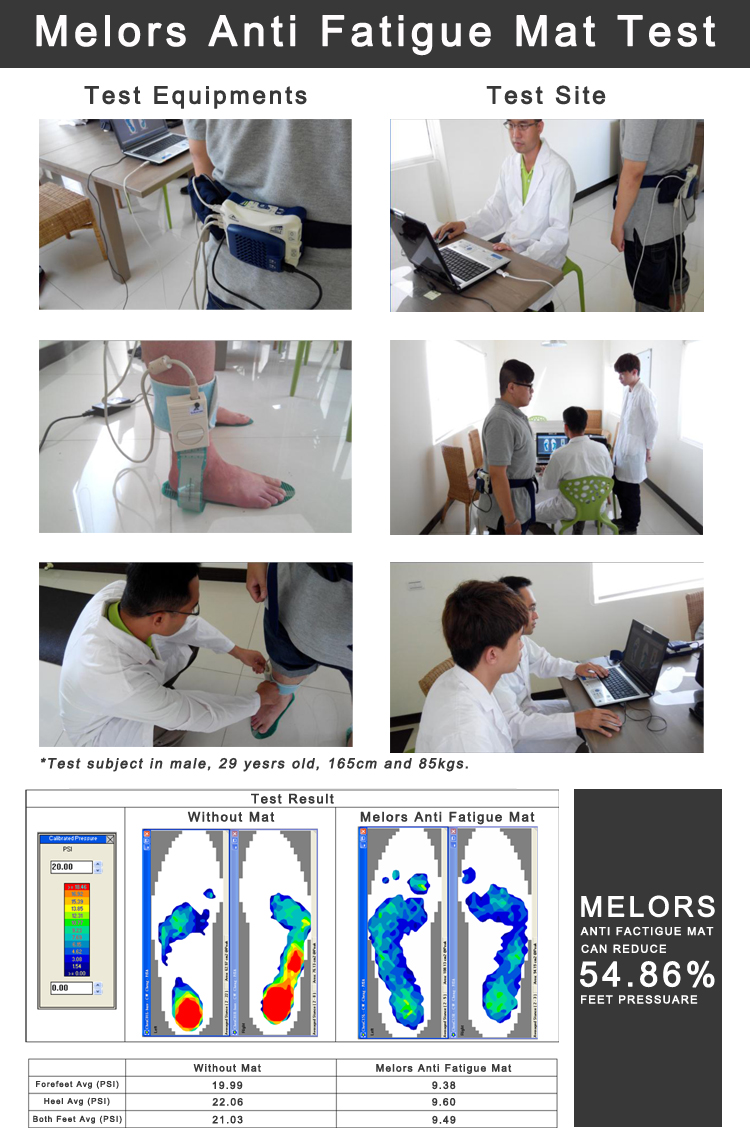 | | |
| --- | --- |
| 1 | Reduce 54.86% feet pressuare through lab test. |
| 2 | Selling directly from factory. |
| 3 | Premium foam material compared with competitors. |
| 4 | Special formula design after tests to different occasions. |
| 5 | Customized colors and logo available. |
| 6 | Durable to use for a life time. |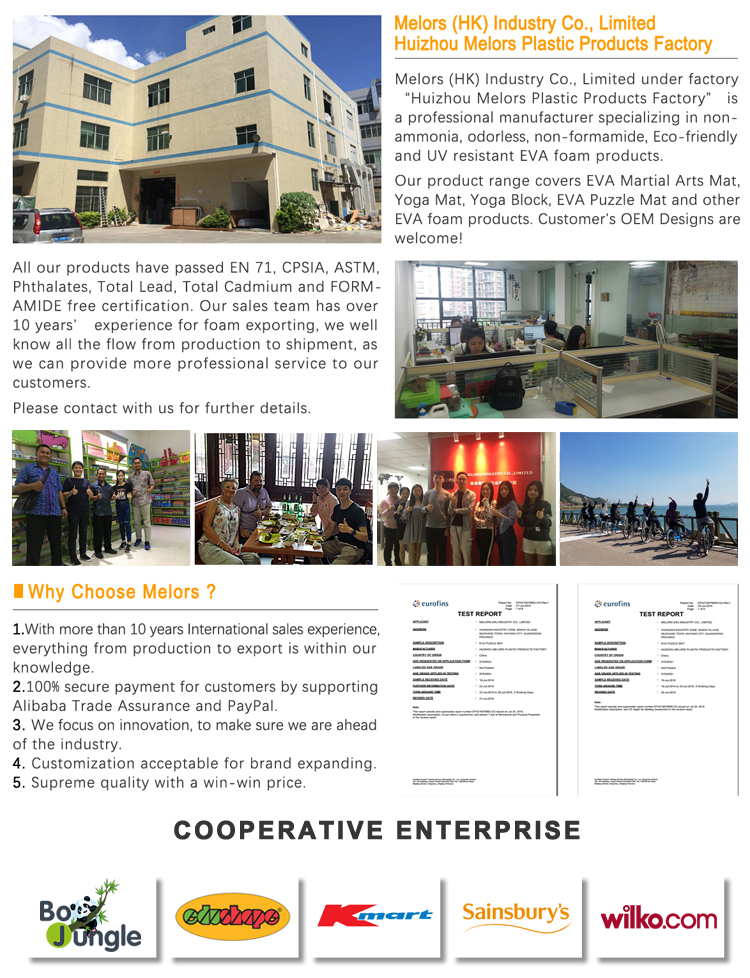 FAQ
Q: Will the mat be fixed on the floor without anything?
A: Yes, the mat is with anti-slip texture on the back side, so it won't slip on the on the flooring.
Q: Will it come with bad smell?
A: Never. The anti fatigue mat is produced with premium material, absolutely non-smell.
Q: What do I need to clean the mat when it is dirty?
A: Honestly. just water and a rag would be very enough.
Q: Is it possible to wear high heel and standing on the mat?
A: Sure, our mat is durable to use for a life time, high hell won't be a problem.
Q: Are you able to make logo on the mat?
A: Yes, we can laser logo on the mat upon request.
Groupes de Produits : EVA Mat > Tapis d'exercice EVA