The Puzzle Play Mat is composed of colorful interlocking tiles that are big in size, which helps ensure the safety of your baby or child. The large pieces can also be quickly and easily stored and organized. Each tile is 12'' by 12'' by 0.4'' for a total coverage of 9 square feet! The foam mat's tiles all feature animal shapes and bright primary color puzzle pieces that grab kid's attention and spark their interest.
*Colors in the photo was took by camera, please take actual goods as standard.

Size: 30.5cm x 30.5cm

Thickness: 10mm

Material: EVA

Density: 100kgs/m3

Texture: T Texture

MOQ: 2500sets(10pcs/set)

- ASTM & EN71 test passed.

- Formamide below 200ppm.

- Non-smell & non-toxic.

- Interlocking & anti-slip.

- Closed cell EVA foam.

- Light weight & durable.

- Shock absorption.

- Easy to clean and store.
- Mesure détaillée -

- Comparaison de produits -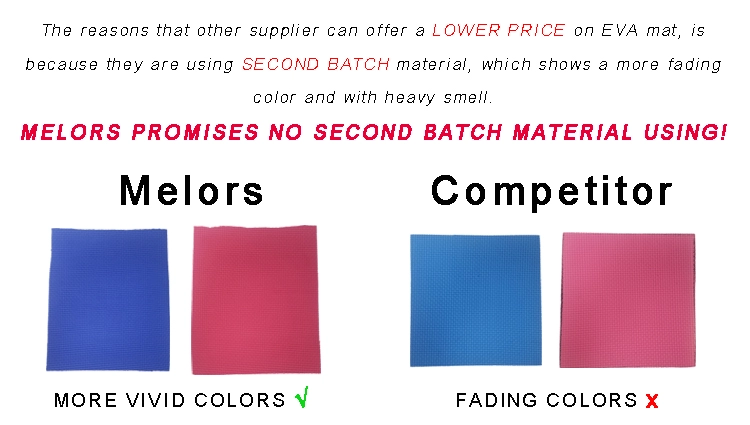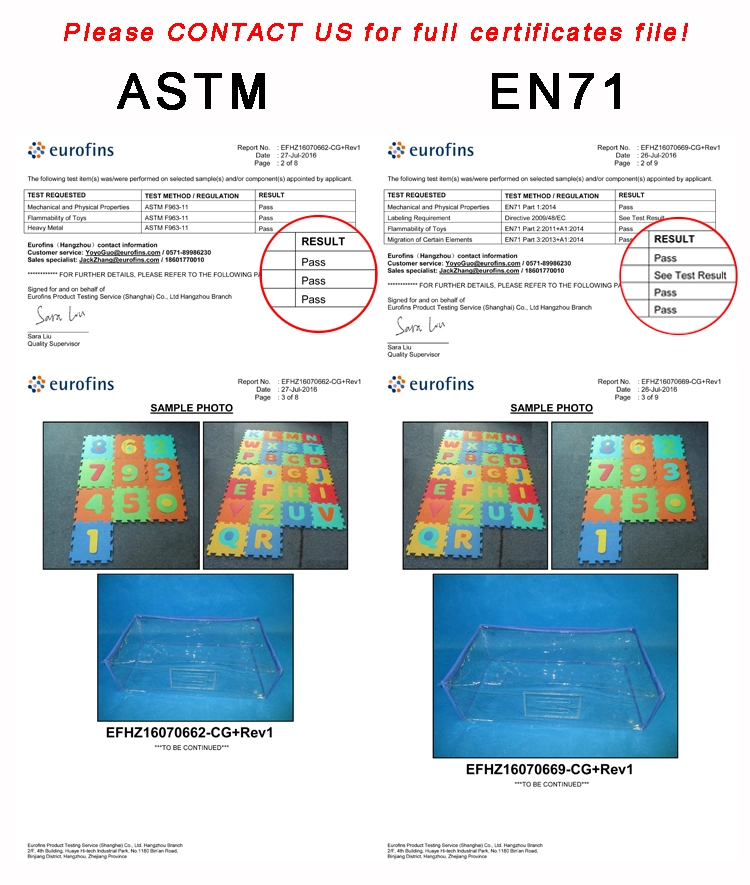 - Application du produit -

- Processus de production -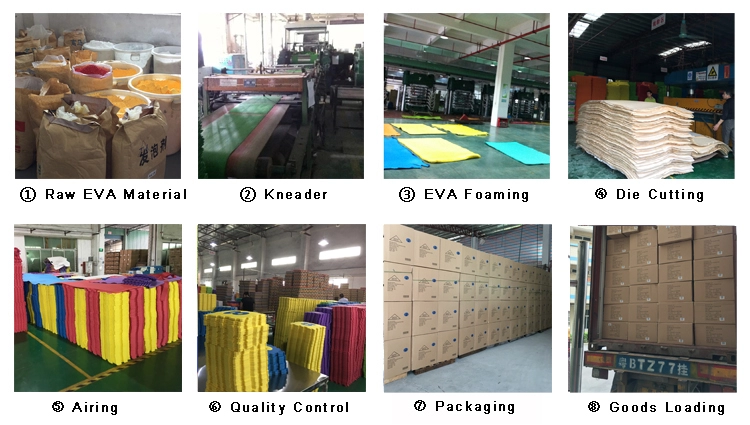 - Produits connexes -

Bubbles Puzzle Mat Tapis Puzzle uni Tapis Puzzle Animaux

Alphabets Puzzle Mat Numéros Puzzle Mat Véhicules Puzzle Mat
- Commentaires des clients -

- Emballage -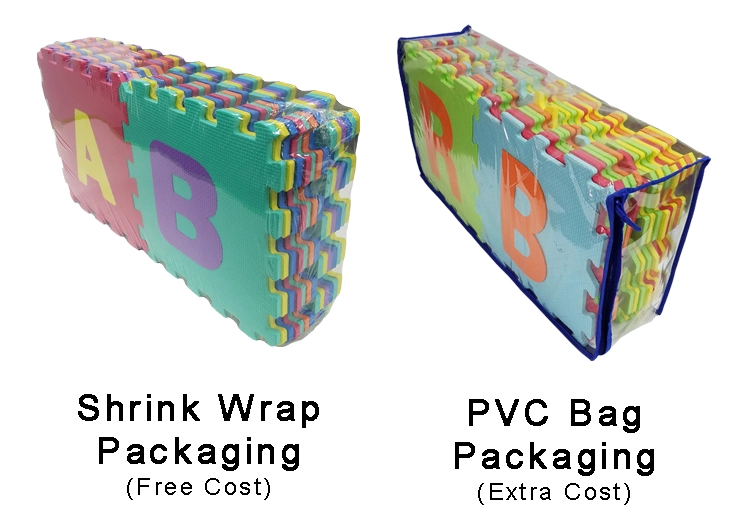 - Livraison -
- Offre des frais de livraison basés sur le port maritime le plus proche du client.
- Le client peut demander à l'agent maritime de récupérer les marchandises de notre usine.
- À propos de nous -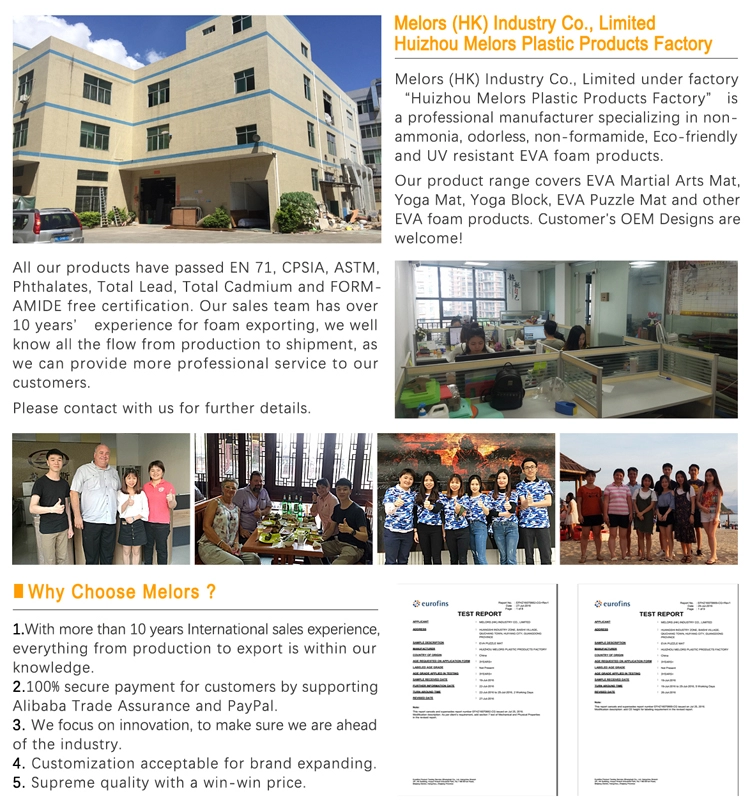 - FAQ -
1. Q: What if I get the EVA Play Mat with bad issues?
A: Please do send the photo of bad product to us, we provide the free replaced one to you if the problem is on our side.
2. Q: Does your Baby Play Mat comes with heavy smell?
A: The raw EVA material we use is first batch and non-smell, there will be a few smell but it comes from the foaming process, we will have the Puzzle Play Mat airing after the production, so that the mats you received will have no heavy smell.
3. Q: Do you have certificates for your EVA Puzzle Mat?
A: Yes, we have passed ASTM and EN71 test, and we can send certificates for reference via email.
4. Q: What's the best way to ship the goods?
A: The best way is to ship by sea, takes a longer time than by express or air, but with lowest shipping cost. Please do contact us early to make sure the time is enough.
5. Q: Do you support customized colors?
A: Yes, you can either tell us the pantone color number or send the colors samples to us, then we can match for you.
6. Q: Will the colors of your Puzzle Mat fade after using?
A: Not at all. We use the best EVA foam material, which makes the color not fading.
7. Q: Does Melors ship worldwide?
A: Yes, we do sell a lot to all over the world.